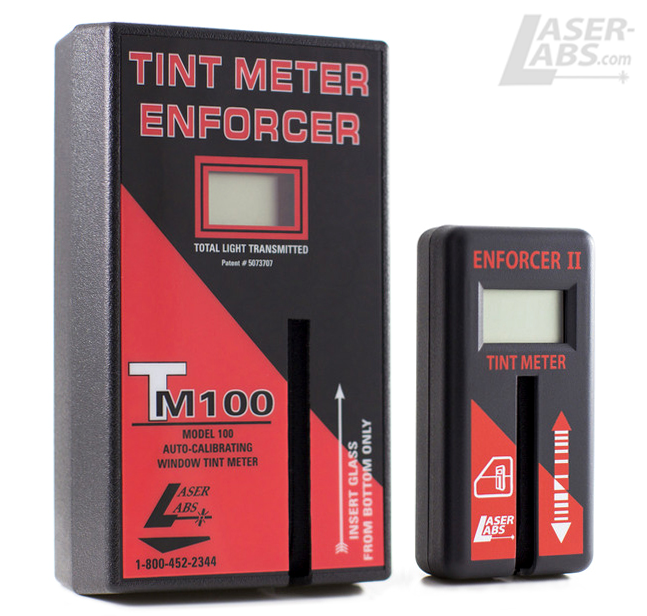 Laser Labs invented the first single piece Auto Calibrating Tint Meter in 1989. While being inexpensive and easy to use with one hand, the meter had an on/off button which police found could allow for incorrect auto calibrating, thus leading to the use of an internal on/off switch and no user controls. The original meter also displayed tenths of a percent but that ability was removed at law enforcements suggestion as it infered the meters were more accurate than they are. Showing tenths when meters are only accurate to +-2% points is junk science and would be immediately discredited in court.
In 1990 the design was perfected and the basic concept has continued evolving to this day with the Enforcer II.
The first 2-piece meter was developed in 1995 as the Model 200 allowing police and inspection stations to measure all car windows, both fixed and roll down.
Since 1989 we have shipped over 500,000 Tint Meters world wide. It is approved for use in all police and inspection stations nationwide.
We are also a Vendor to Apple for test equipment that was used on all IPhone 1 displays, Macs and MacBooks.